Why Do Clients Choose Us to Represent Them?
Clients who need help with complicated legal matters choose The Glennon Law Firm, P.C. because we provide straightforward, understandable approaches to stressful cases. When clients visit our website, they can review our many practice areas, firm values and culture. We are litigators, handling complex litigations and representing professionals, executives, and businesses with their employment, business disputes, and private, personal matters.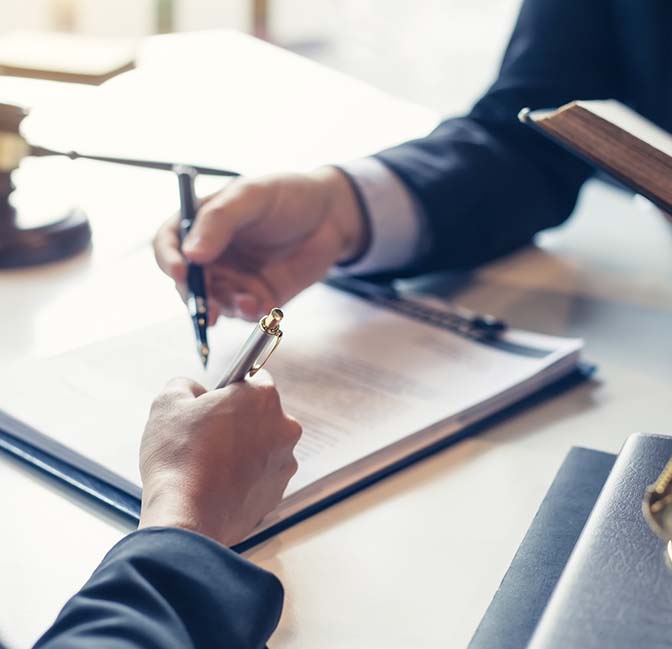 Our Only Promise and Guarantee
"We can never make promises or guarantees about your legal matter. But we can make a guarantee to you about what you get when you hire The Glennon Law Firm, P.C.
With us, you get more than a lawyer. You get more than smart, strategic litigators. You get trusted advisors. People who understand you, your goals, your situation, and can help you devise a plan to achieve your goals; with our team behind you to support your plan and to help make the tough decisions, you will be able to get to your true goal efficiently and effectively.
You will understand each step, each choice, each decision, and each strategic angle along the way.
With us, you get more than legal advice, you get a trusted advisor guiding you to a resolution. That is our promise and guarantee to you."
-Peter J. Glennon, Esq.
We Focus on Our Client's Unique Needs & Help to Devise a Unique Plan

We Are Consistently Included in the Super Lawyers® List

We Are Experienced in Litigating Financial Assets

We Are Continuously Included in Best Lawyers® & Best Law Firms®

We Provide Tailored Solutions With Discretion for Private Legal Disputes
We do this through the use of Strategy, Service, and Solutions.
Strategy: Providing Personal Strategies to Achieve Your Goals
At The Glennon Law Firm, P.C., we approach our clients' cases from a different perspective than do others. We analyze the whole situation, taking time to understand the best- and worst-case scenarios. We work with our clients to create a personal strategy and action plan to obtain our clients' goals efficiently.
Service: We're Here for You Every Step of the Way
At The Glennon Law Firm, P.C., client service is the bar by which we measure the work we've put into each case. We will provide regular updates to you from day one because we know that contact and communication are necessary and important. We explain the process, issues, and your options at every step and through each phase of litigation.
Solutions: Providing Solution-Based Plans, Keeping You in Control
When our clients are successful, it means the plans and strategies implemented achieved the goals defined by them. We devise and then execute a personal strategy designed for your needs and goals. In our experience, there are more ways to achieve your goals than you may think, and it's our job to help provide solutions to see your case through to a successful ending.
We created this website to provide you with information that will clarify your issues and possibly how they may be addressed.
We invite you to explore the different offerings on our website. Please also review our Glennon Guide™ book series for supplemental learnings or check out our podcast Legalities and Realities™ for even more information.
---
To speak with a member of our team one-on-one, submit a contact form or call our office at (585) 294-0303. We would be happy to schedule a strategy session with you.
--- Tell Us Your Greatest Challenge
Let The Glennon Law Firm Guide You