Who We Serve at The Glennon Law Firm, P.C.
See How Our Rochester Attorneys Can Help You
The Glennon Law Firm, P.C. is a different kind of firm, offering customized solutions to help you avoid problems, resolve disputes, and protect assets. Much of our practice focuses on the rights, interests, and complex assets of professionals, executives, and business owners. We take the time to tailor our approach to each client's unique situation, focusing on their individual goals, ensuring a truly effective and satisfactory resolution. And we do it with great discretion.
Our services for businesses, professionals, and executives include:
Strategic business advisory and special services
Private matters for business owners and professionals, including matrimonial and estate issues
---
See what our attorneys in Rochester can do for you by calling (585) 294-0303 today.
---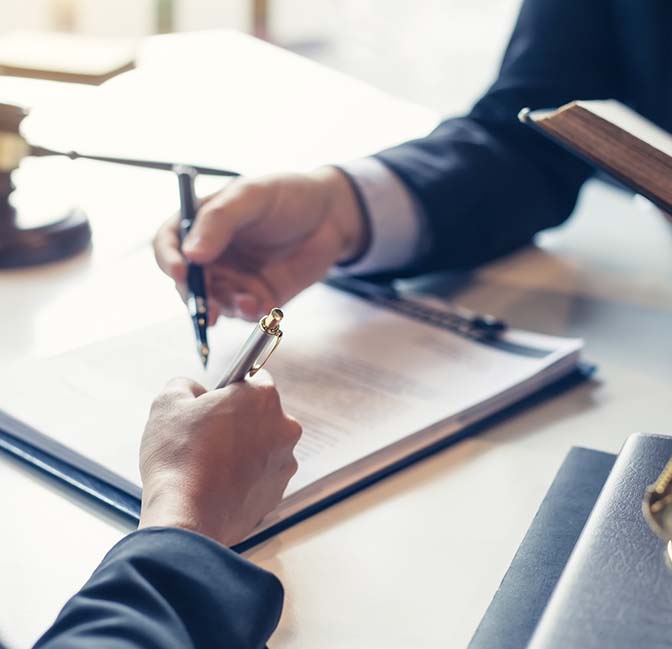 Professionals & Executives
Professionals are exposed to unique legal issues outside the day-to-day operations of their practices, including licensing, government regulations, regulatory body rules, , and ethics requirements. And with the increased mobility of the modern workforce, business executives face a variety of risks and opportunities as they climb the corporate ladder.
The Glennon Law Firm, P.C. helps professionals and executives navigate the legal implications of business matters such as employment contracts, non-compete agreements, FINRA regulations, and commission plans, among other things.
Whether a doctor, dentist, accountant, securities or financial professional, sales, marketing, or management professional, we can help show you the way.
Businesses
As a retired Air National Guard squadron commander, and as a leader of area no-for-profits, Peter Glennon understands the challenges that come with running complex operations, managing large numbers of employees, and interacting with third-party suppliers and vendors. A champion of hard-working businesses looking to achieve their goals, we draw on our business experience to help business and their owners address disputes and avoid problems that can lead to litigation.
Business Owners
Business owners, whether as partners, Members, or shareholders, face unique and complex legal issues inside and outside of the business. Shareholder or partner disputes, investment decisions, protecting intellectual property and other confidential information, and succession planning are just a few of the issues that can lead to legal problems and litigation. We draw on our business and legal experience to help individual owners, partners, and professionals address such issues. We have experience across a variety of industries, including healthcare, accounting, finance and securities, FINRA, engineering, manufacturing, franchises, and aviation.
Our founding partner, Peter Glennon, is a frequent speaker and advisor to industry and community groups including dental organizations, academic institutions, and aviation associations.
---
Discuss your case with our firm today by calling (585) 294-0303 or contacting us online.
--- Tell Us Your Greatest Challenge
Let The Glennon Law Firm Guide You